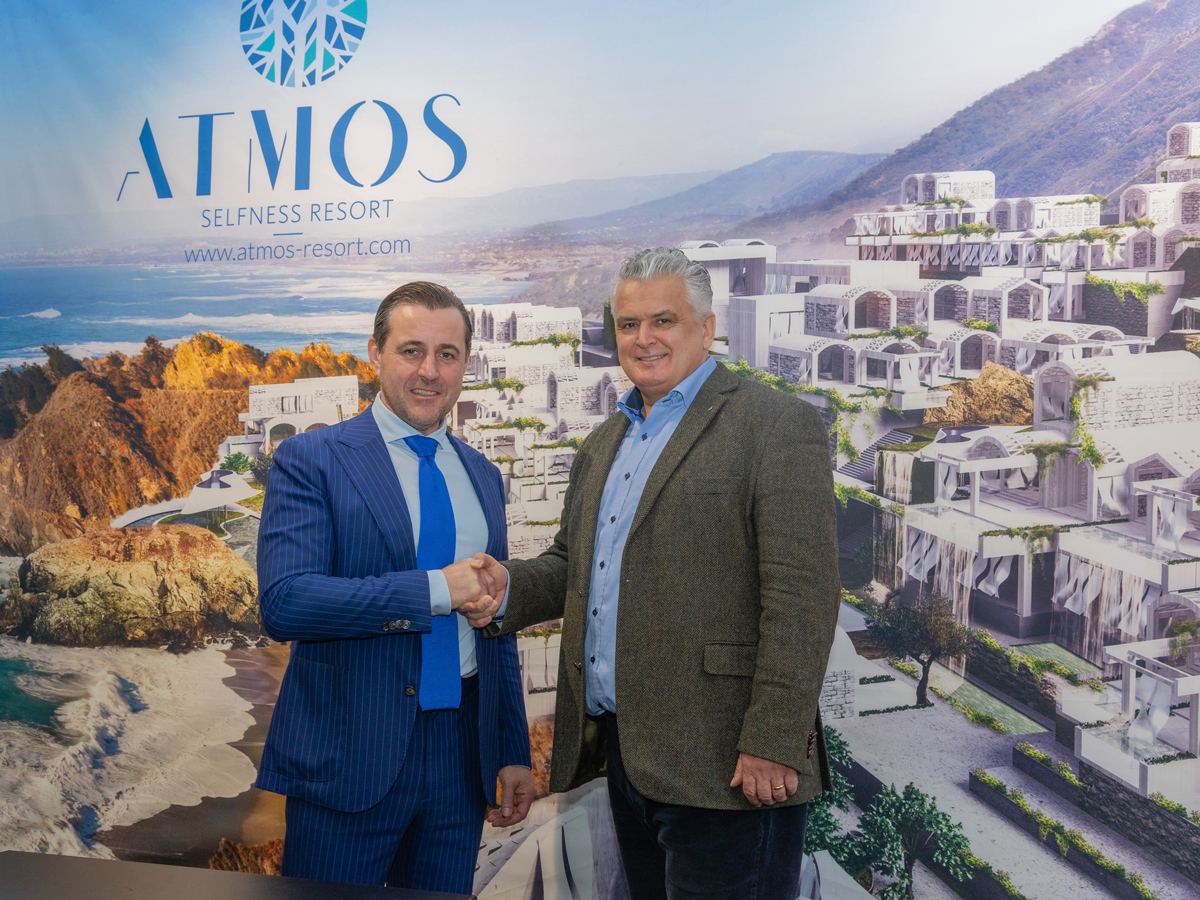 Photo: Chris Müller (ATMOS) and Wolfgang Gadermaier (DONAU) (C) Peter Hofstätter
ATMOS and DONAU explore Linz air in the GRAND GARAGE
On average, we breathe in and out 20,000 times a day. But what is the quality of the air we breathe? In Linz, ATMOS and DONAU Versicherung are jointly addressing this question. The aim of the innovation partnership: to make air visible as a quality feature for our health and to research it more intensively.
Air pollution can massively endanger our health. The case of 9-year-old Ella Adoo-Kissi-Debrah showed how dramatic the effects can be: pre-diseased with asthma, the polluted London air took her breath away. Her mother sued and was proved right: air pollution was partly to blame for Ella's death. The precedent went through the international media in 2013.
According to the European Environment Agency, pollution caused by particulate matter, nitrogen dioxide and ozone also claims 6,100 lives per year in Austria. The urban population in particular lives in unhealthy air. DONAU Versicherung and ATMOS Aerosol Research are jointly driving sustainable urban development that is dedicated to the health and well-being of the population.
DONAU sees social responsibility
For the Upper Austrian Regional Director of DONAU Versicherung Wolfgang Gadermaier is clear that companies must assume their responsibility towards their employees and customers, but also towards society: "Our society is facing major challenges. The climate crisis is one of them. We are working with ATMOS to find solutions. In doing so, we have put our focus on the topic of 'air'.", Gadermaier explains.
ATMOS sensor network: prototypes in use
"ATMOS wants to be 'sustainable': Our goal is to make people aware of the issue of 'air pollution', to find places with good air and to avoid those with bad air," says Chris Müller, founder and CEO of ATMOS. This is particularly important for people with pre-existing stress. "The Upper Austrian provincial office is part of the ATMOS prototype sensor network to relieve the stressed lungs of city dwellers in the future," Müller emphasises. Prototypes are already in use on the roof of the building on the Donaulände in Linz.
Time for castles in the air
A vision that Chris Müller is pursuing is soon to become reality: The realisation of a resort dedicated to the best air quality and the recovery of stressed lungs. DONAU Versicherung also supports the concept: "ATMOS is an inclusive recreation format. The hotel concept offers treatments for body and soul in a special atmosphere. A resort that would also be ideal for DONAU policyholders", says Wolfgang Gadermaier, Regional Director of the DONAU in Upper Austria.