Photo: Standortagentur Tirol
Fö N – creative summit against gravity
A day all about creative thinking. Because creativity is more. Because it overcomes gravitational forces in thinking – whether in our own lives, in society, in business or in politics. Because it inspires the way we see things. And because it can open up new perspectives for necessary innovations.
Tom Jank and Kurt Höretzeder don't need a hairdryer for their hairstyles, they are the initiators of the first creative summit "Fö N": "In this way, we want to give creativity in Tyrol a stage and bring the enormous potential inherent in creativity to the attention of society as a whole."
Around 250 visitors listened to a multifaceted program at Haus der Musik Innsbruck with speakers discussing creativity as a public concern and in the context of transformation and innovation.
"The Creative Summit is intended to show how diverse creativity is and what it can do for the location. It is not merely a topic for the creative industries or a few great geniuses. We need a deeper understanding of the enormous power of creativity – in business and in the economy, in society and in politics," Tom Jank and Kurt Höretzeder are convinced.
The path to this understanding – as the colorful program of lectures at Fö N proved – is one with many approaches: The author, journalist and expert on transformation and information Wolf Lotter called for a creative revolution in his lecture. He wished Tyrolean creatives the courage to set out: "Dare to break out of traditionalism and think outside the box! Our future needs people who can solve problems in a concrete way and not just manage them. Creative transformation does not require change-washing, but genuine interest, curiosity and the promotion of ideas.
Maria Dietrich (CMb.industries GmbH) and Chris Müller, Director of Tabakfabrik Linz, spoke in their presentation about the stimulation of creativity and creative biotopes as an opportunity for cities and communities. And they became emphatic: "We are currently living in a proto-modern age where we have to create prototypes for our children that will stand the test of time. In days full of challenges, you either get scared or you get creative," Müller said.
It was precisely this creative spirit and its enormous potential for business and society that got a clear wind beneath its wings at the Fö N Kreativ-Summit. For Tom Jank, head of the advertising and market communications section at the Tyrol Chamber of Commerce and co-initiator of the summit, there is no question that creativity in Tyrol's companies needs to be looked at and evaluated anew: "Tyrol's economy urgently needs to catch up in terms of a contemporary, professional culture of creativity. With lighthouse projects such as the Fö N Creative Summit, we are providing impetus for this and creating the necessary networks. Tyrolean entrepreneurs just need to realize how important it is to get involved now."
He receives encouragement from Gina Vedova, who as cluster manager for kreativland.tirol has played a key role in organizing Fö N. "Our Creative Summit is just the beginning of a series of events and measures designed to turn often untapped creative potential into a thriving, creative Tyrol."
kreativland.tirol
kreativland.tirol is one of the seven innovation clusters of the Standortagentur Tirol with the aim of making the creative industries in Tyrol visible, networking them and initiating new cooperations. Creative thinking acts as a key competence of the future and as such needs an inspiring environment. Together with its members and partners, kreativland.tirol sets new impulses to improve the status quo. So that creativity becomes good ideas and sustainable innovations and spaces for new solutions are created in the alpine living space Tyrol. Infos: www.kreativland.tirol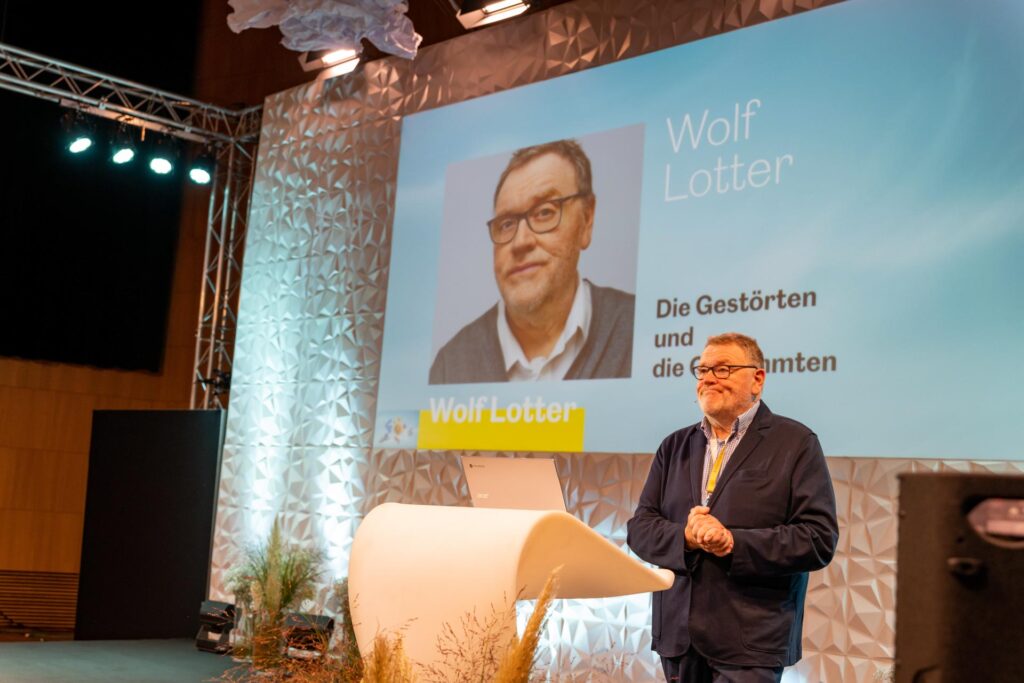 Photos: (c) Standortagentur Tirol