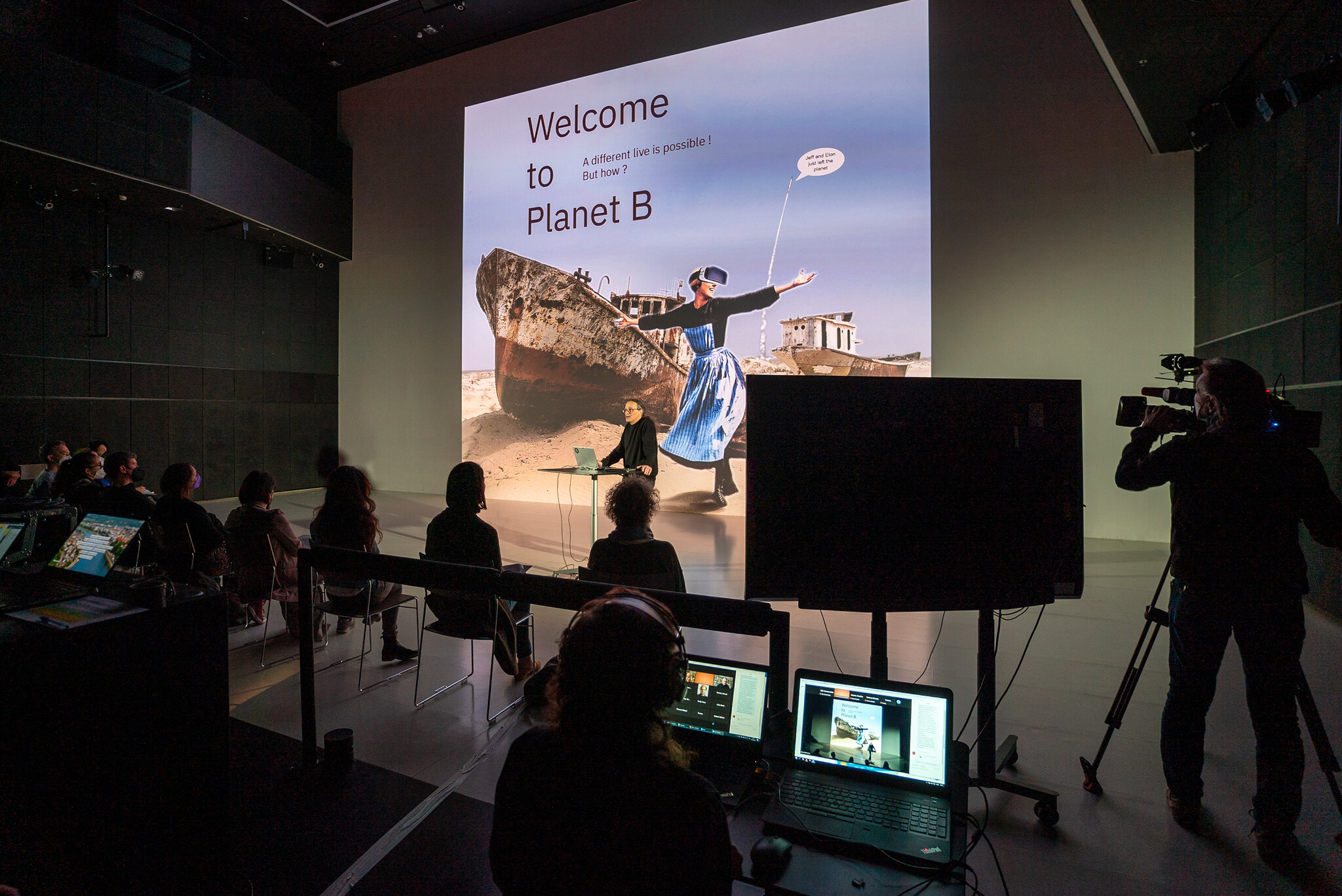 Photo: Ars Electronica – Robert Bauernhansl
Sustainable action is a matter of the heart
It is commonly said that sustainability begins in the mind. But we won't get anywhere with pure reason. People tend to forget: Enthusiasm comes from the heart! The Department of Disruptive Disciplines will be the venue for the Ars Electronica Festival and invites you to the panel "Sustainable action is a matter of the heart" on September 10. Participation is free of charge.
In a panel at the Ars Electronia Festival, we, as pioneers of spirited sustainable thought and action, will discuss the question of what feeds constructive resistance to the consequences of climate change, the biodiversity crisis and our economic system. We all try to think of solutions, but don't we need to feel solutions first?
At the podium:
Johannes Gutmann (Sonnentor)
Nadine Schratzberger (montreet)
Florian Reiche (amorgorama)
Julia Wöger (Natural sciences mediator for OÖLKG)
Pippa Buchanan (Resilience und Sustainability Educator and Consultant)
Moderation: Chris Müller, Direktor Tabakfabrik Linz
Before, during and after the panel there will be a PopUp for repairing broken clothes – powered by montreet and Volkshilfe Kreisler*in
When? Saturday, 10. Sep., 2 pm
Where? Tabakfabrik Linz, Department of Disruptive Disciplines, meeting point: entrance GRAND GARAGE
Information: https://empowerthisplanet.com/panel
All participants are invited to actively enrich the round with impulses! Participation is free of charge!
The intiators are looking forward to seeing you:
Manuela Gruber & Chris Bruckmayr (Ars Electronica Solutions)
Chris Müller (Tabakfabrik Linz, Department of Disruptive Disciplines)
Sabine Hoffmann (Empower This Planet)
Michael Friedmann (Institute for Clean Technology)